2015 Designers
Everrything Rrouge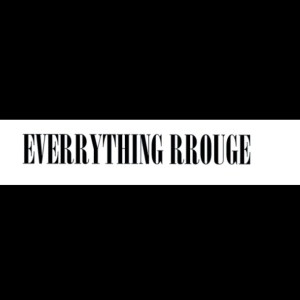 The woman I dress is fearless, bold, & STRONG. She's classy with a rebellious side. She makes her own rules and stands out. She's confident and is not afraid to be who she is. You either love her or hate her. She's RROUGE!
Website: www.everrythingrrouge.com
Fashion House of Léonché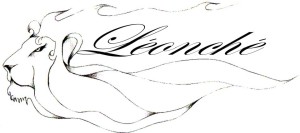 Léonché International is a fashion house that employs orphans, veterans, the homeless, low income families, senior citizens, paroles, and individuals who need a second chance. These unique individuals will design and create apparel and accessories for men, women, and children. Léonché 's merchandise will be manufactured with goods and fabrics supplied by micro businesses in Africa.
Website: www.leonche.com
Indigo Tides

"Indigo Tides" was officially named in 2003 out of the need for wearable art that represented class, uniqueness, culture, and versatility.
This season's collection is about making a statement that is a perfect combination of culture, modernity, sophistication and versatility. It represents all that is fierce and gorgeous about breaking away from the norm and allowing one's innate desire for individuality, color and class to shine through. We introduce our first collection available to the general public with pieces for children and adults. We use traditional African fabrics often accented with metal and leather to create the perfect wearable art. All hand-made and intricately crafted, our pieces are built for longevity and comfort. Each piece is as unique as the wearer – because the beauty of being one of kind deserves to be amplified by distinctive clothing and accessories.
Website: www.IndigoTides.com
Kemris

Introduced to the world of fashion through her healing process, Nkemakonam Linda Guyse has found herself deeply invested in using Kemris brand to celebrate child sexual abuse survivors like her. She is an emerging designer known for telling survival tales with her collections. Having immersed herself in fashion for nearly two years, she has worked hard to unveil her first collection titled "Unbreakable;" illustrating strength and bravery. Portraying the tales of three amazing women from West Africa, the UNBREAKABLE collection serves as a prelude for many tales to come. The patterns and colors in this collection are part of the bigger story that KEMRIS will share with the world. As a Nigerian born globalist you will see a touch of her roots, travel and survival in her beautiful pieces.
Website: www.kemris.com
Kranto Kolection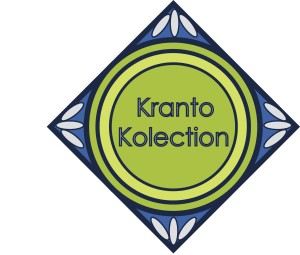 Kranto Kolection is an up and coming business seaming African fabric with Western silhouettes. The brand effortlessly blends traditional African attire with a modern street flare. Each garment exhibits the bold kaleidoscope wax prints, transforming the wearer into the star of any event. Kranto Kolection targets Africans living in America that seek to represent their cultural identity while still being trendy by Western standards.Future collections will include menswear and childrenswear.
Website: http://www.krantokolection.com (under construction)
LAVIE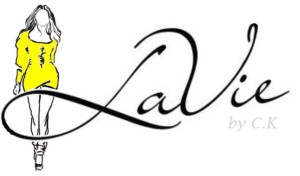 LAVIE FOUNDED BY CLAUDE KAMENI. Claude Kameni is a young, emerging fashion designer from the DMV. Her AFRICAN inspired pieces are beautifully made with close attention to details; that makes them classy, stylish,and elegant.
Website: www.LAVIEbyClaudekameni 
L O L A ®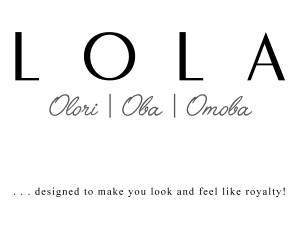 (Olori by Lola | Oba by Lola | Omoba by Lola)
Lola was introduced to the world of fashion by her late grandmother. She has come a long way from sewing doll clothes by hand to constructing unique and head-turning garments.
In 2010, L O L A ®, formally VQ Fashions was born. Lola is an emerging, self-taught designer that showcases Ankara in an innovative and youthful way. She pursues her work with zeal and passion as she strives to meet the fashion needs of L O L A ®'s main goal is to make you look and feel like royalty!
Website: www.vqfashions.com
Ohemaa Couture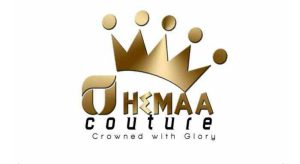 Ohemaa Couture showcases the beauty, vibrancy, and eclectic textiles of the African continent. By juxtaposing different patterns and prints, Ohemaa Couture mixes art with fashion through African  culture. Ohemaa Couture provides customers with affordable African inspired clothing and accessories to brighten up any outfit for any occasion. From modern to conservative, Ohemaa Couture is sure to give you the additional flair for any occasion.
Website: www.ohemaacouture.com
Pazel
Pazel, meaning God's Gold in Hebrew, was started in 2011 by young, ambitious designer, Deja Matthews. The company started off consisting mainly of reconstructed and vintage garments, but now has a main focus in original and custom designs. Though Deja is American she uses Ankara in many of her designs and collections. In 2013 she travelled to Ghana to continue to perfecting her skills in design and construction, as well as to gain inspiration. Pazel's mission is to bring new, innovative styles to the fashion industry all while catering to the specific needs of each and every customer.
Website: www.pazelinvintage.com
Simply Cecily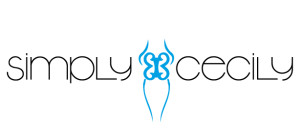 Simply Cecily is a contemporary women's clothing line that fuses the traditionally stylish nature of West African women with the contemporary flair of American design. The line is known for its use of rich vibrant fabrics and amazing silhouettes. Inspired by her mother, Designer Cecily Stewart Habimana began designing and making clothes as a young girl.  By the time she reached high school, she had launched her own label Simply Cecily by making clothes for friends, family and clientele. After receiving her MBA from George Washington University in 2009, Cecily spent a year in Senegal teaching and immersing herself in the culture. While there, she was inspired by the true elegance of Senegalese women and how they dressed on a day-to-day basis.
Website: www.simplycecily.com
SL Fashion Design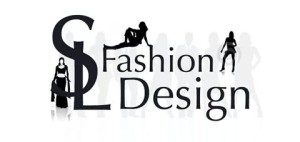 SL Fashion Design by Sifa Love a USA based fashion design and dressmaker with all women in mind. No matter what shape, size or age every woman deserve to look beautiful. we give women opportunity to look fashionable.we always wanted to make people feel good about themselves.
Timmy Ajulo

Timmy Ajulo is a unisex clothing line that uses a variety of rich fabrics to show the stylish and unique beauty of Africa men and women. Shapes, architectures, and colors inspire Timmy Ajulo designs. Every design by Timmy focuses on flattering the human body.
Fashion designer, Oluwatimilehin Ajulo was born and raised in Nigeria. He comes from a family of fashion designers and at the early age of nine, he began designing and making his own clothes. Oluwatimilehin aspiration is to change the world with his African inspired designs and make everyone fall in love with Africa's fashion. Presently, he is a student and full-time custom designer. His online retail website will launch in the near future.
To place a custom Timmy Ajulo order, call, (240) 485-9013.
Tique Design

Tique Designs is a company created by four Mozambicans from the same family, Vanda Tique, Adelia Tique, Cheila Tique and Alexandre Tique. All designers are naturally creative and mastered the art of sewing clothes.  They express their creativity  with character, positive energy combined with great quality for the perfect fit.
Website is www.tiquedesigns.com
Unique By Reelia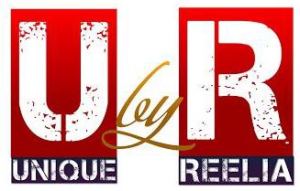 Unique by Reelia is a brand name of Handmade Jewelry and wearable accessories. We are dedicated to empower and inspire, man and women from around the world to live boldly. Our brand stands for vibrant, colorful and stylish jewelries and accessories, inspired by African culture and its diversity, in other to celebrate strong men & women from around the world. We believe everybody is born unique, and been unique, is to be bold, powerful and beautiful. This brand is meant to empower our customers to be unique everywhere they are by been bold, beautiful, and powerful.
Website: www.unique-by-reelia.com (under construction)
Additional designers coming soon.
If you are interested in becoming a designer at AFWDC, please complete the designer registration form.